Our production
SISP-GEARBOXES company design and manufacture all is range of product. Except casting gear case and the heat treatment, all our production is generated in our factory in Eure-et-loir.
The diversity and the quality of his machinery park as well as the regular investments made give to SISP-GEARBOXES full autonomy. On request and according to customers technical specifications, subcontracting operations can also be realized.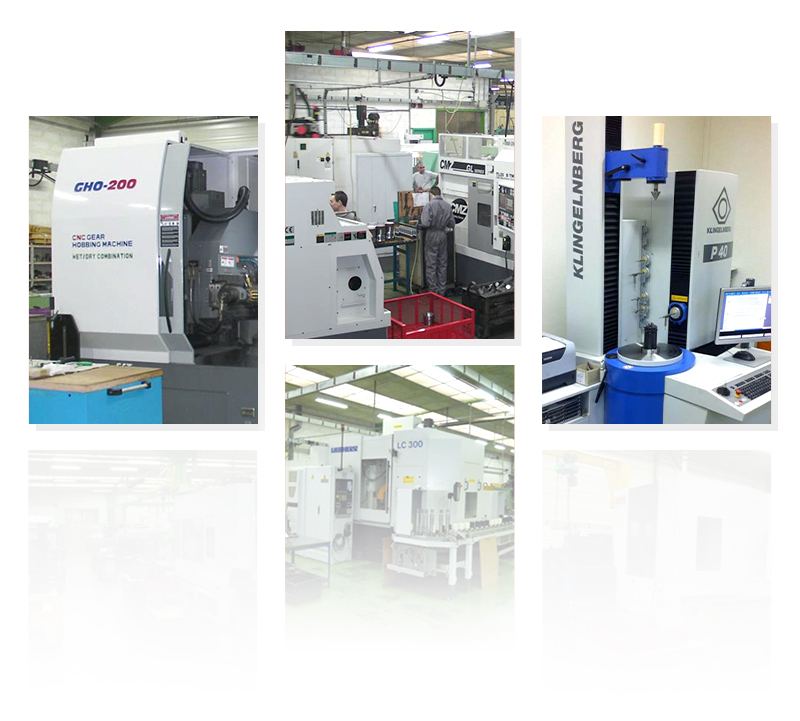 More than 50 years of experience
Namely :
– Priming the gear case and machining of reference surfaces
– Sawing and turning mechanical parts
– Cutting and broaching shafts and pinions
– Grinding hardened parts
– Assembling and adjusting gearbox
– …
The proximity of our foundry, our self production and our competitive staff enable us to guarantee quality, technical skills and reactivity.