Our range of products
Our products are made up of gearboxes, mechanical or hydraulic reducers, mono or multi-speed, reversers, speed multipliers and spreading back units. We are specialized in the cutting of gear and especially in spiral bevel cutting. We have numerous and various fields of application.
All our products are developed in our firm, according to the customer specifications, or based on a market study. Also, we make specific cases under the reference "customers". Our whole manufacturing is produced in our factory with recent and efficient equipment, by a qualified and competent staff.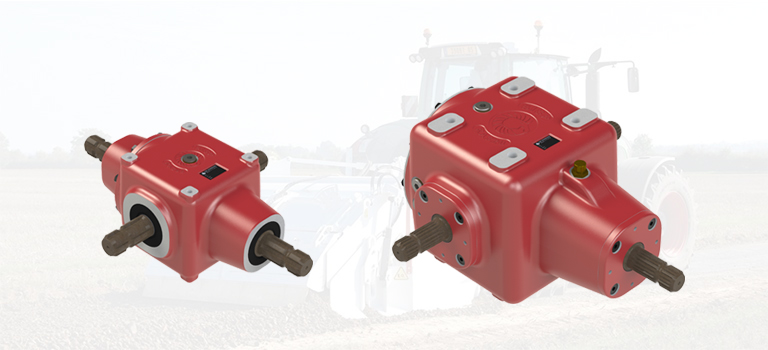 90° gearbox
Our gearboxes are used on many business sector and for various applications.
Gearboxes must be defined according to the functional specifications requested by the application, the work environment and the working time.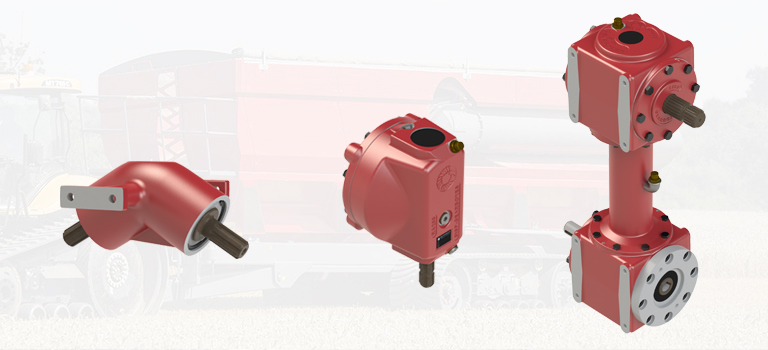 Specific gearbox
Specific gearboxes are developed on customer request and on customer specifications.
References presented have been developed by our company. These references are available in the catalogue.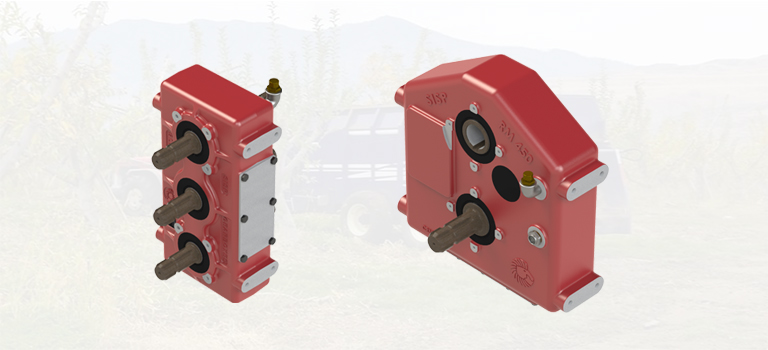 Parallel shafts gearbox
Move, increase the number of PTO, reverse the direction of rotation, speed reducer or multiplier, this range of parallel shafts gearboxes can be use for various and numerous applications.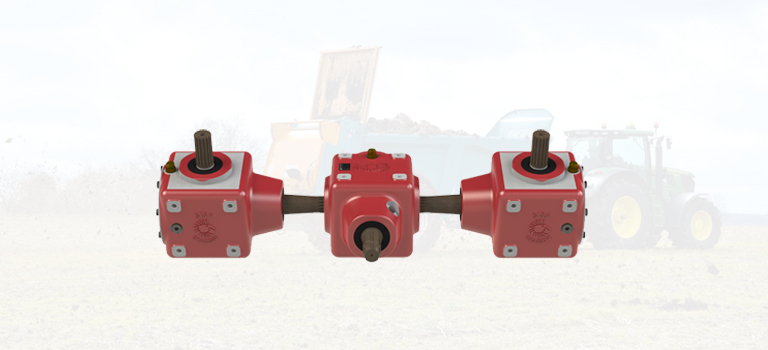 Set of three gearboxes
Mainly used for manure spreaders the set of three gearboxes can be connected by hollow shafts, elastic couplings, flanges or couplings. Different ranges with different capacities are available.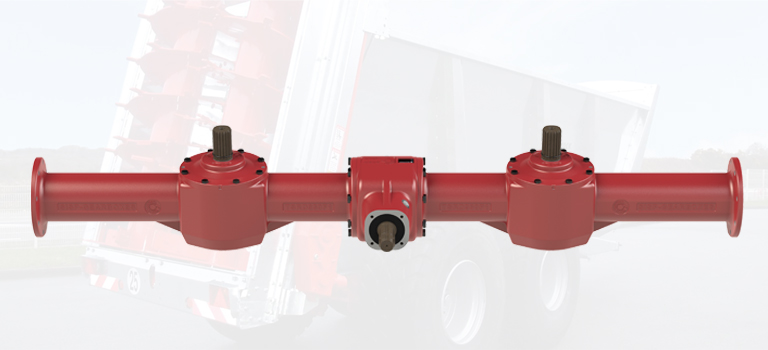 Monobloc gearbox (2 outputs)
Monobloc gearboxes for narrow or wide body, spinning disc spreader or vertical beaters spreader, our range has a wide choice in terms of size and capacity. Is also available in the range a 3rd lateral output shaft to rotate the horizontal beaters.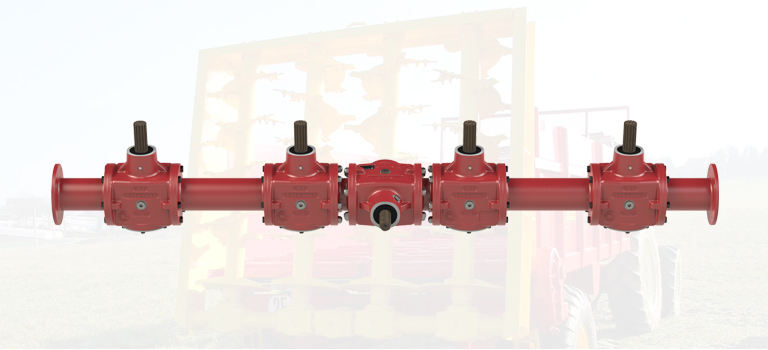 Monobloc gearbox (4 outputs)
Monobloc gearboxes for vertical beaters spreader and spinning disc manure spreaders with wide body. The range has two types of monobloc gearbox with different size and capacity.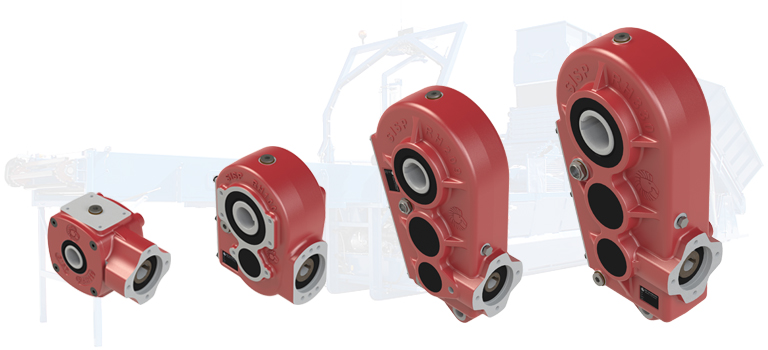 Hydraulic reducer
Used in many business sector, it however remains more present in agricultural machinery. Mainly driven by hydraulic motor, it is often used for conveying, transhiping and moving floor of spreaders but also for isolated or moved rotations. Its big reduction ratio and its important torque capacitie allow it to move heavy load.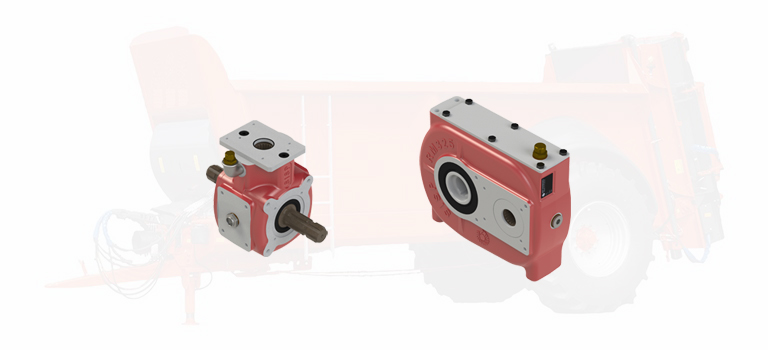 Hydraulic multiplier
Developed for applications requiring hydraulic autonomy or additional oil flow. Our range of hydraulic multipliers allows to connect different types of pump.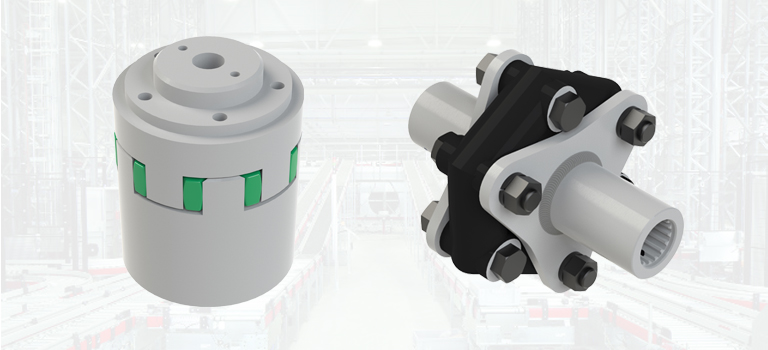 Various...
Broached couplings, elastic couplings, …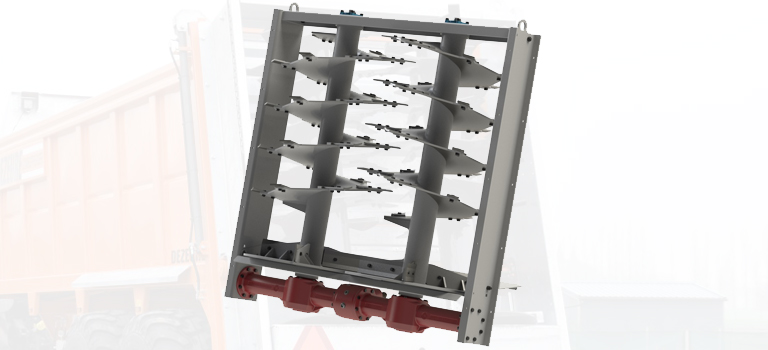 Spreading back
We offer sets of spreading back of 2 or 4 beaters with different center distance. Diameter of the tube, number of spiral, thickness and material can be adapted to your needs.
The normal warranty covers a period of 1 year. It starts from the day of delivery.
The validity of the warranty is forfeited when the buyer has undertaken repair or modifications work without the written approval of the seller.
The warranty is excluded in case of damages resulting from any lack of maintenance or surveillance and in general from any handling operation failing to meet the manufacturer's written instructions.
Warranty repairs will be made in the seller's shops. The buyer is responsible for sending the equipment to be repaired or the defective parts at his expense.
Reminder: the position of the gearbox on the machine must allow proper lubrication of its components in operation (pinions, bearings…) and safety devices will need to be calculated and placed to protect the application. If not, please make modifications.