Our technical skills
Our technical skills are originate from our CAD/CAM software, calculation software, our machinery park and especially the qualification and knowledge of our staff.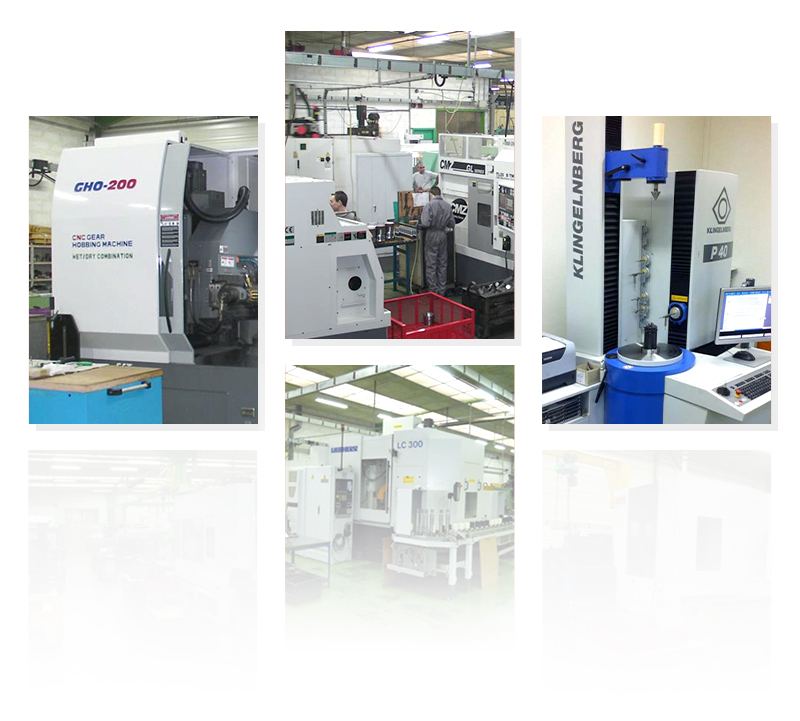 Machine capabilities:
Miling machine: 1800 x 1800 x 850 + axe B
Horizontal machining center: 630 x 630 / 800 x 800
Vertical machining center: 650 x 410 x 435
Horizontal lathe spindle: Ø510 x 668 / Ø390 x 1000
Grinding machine: Ø400 x 1000
Horizontal broaching machine: 30T course 2000
Verticale broaching machine: 25T course 2000
Straight gear cutting: module 6 maxi
Spiral bevel gear cutting: module 1,5 to 11 and Ø500 maxi
Straight helical gear cutting : Ø300 module 8 maxi / Ø400 module 6 maxi
Int./Ext. cutting: module 6 to 8
Three-dimensional: 700 x 1000 x 600
Hydraulique press: 100T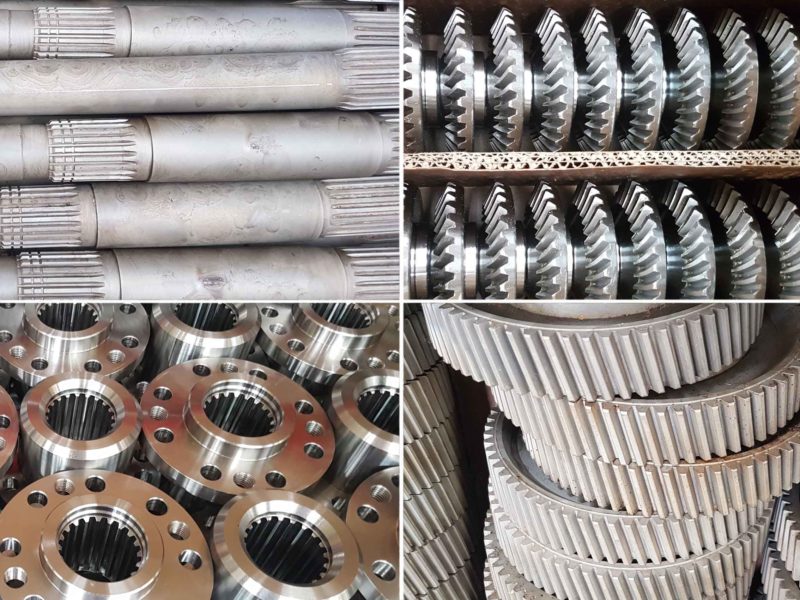 Technical description
According to the models, our devices are equipped with pinions with straight or helical set of teeth for the parallel gearing, KLINGELNBERG for bevel gears with straight teeth and OERLIKON for spiral bevel teeth. They are mode of low alloy steel (18NiCr5-4), hardened and tempered after cutting. As for drive-shafts, they are manufactured in pretreated steel (42CrMo4) or low alloy steel (18NiCr5-4) then hardened and tempered. Drive-shafts can be splined or smooth, depending on use. Our crankcases are realized in lamellar graphite cast iron (EN-GJL-250) or in graphite spheroidal cast iron (EN-GJS-500); they are painted and have screw plug or/and sight glace window, breather plug.